Julianne Pegler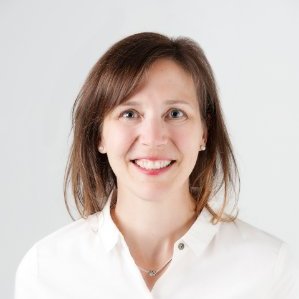 Bachelor of Physiotherapy, Specialist Certificate Paediatric Orthopaedic Physiotherapy 
Julianne studied at The University of Melbourne and the Royal Children's Hospital.  She has experience in orthopaedics, neurological conditions and neurodevelopmental disabilities. She treats babies, children and young adults.
Julianne currently works in the Deformational Plagiocephaly Assessment and Orthopaedics Outpatients clinics in the Royal Children's Hospital Physiotherapy Department.
Practice philosophies / Clinical Interests
Julianne takes a family-centered approach with an emphasis on thorough assessment and education about paediatric conditions and goal-setting for children and their families.
Paediatric Conditions
Julianne assesses and treats young babies and children with concerns including:
delayed gross motor skills
low muscle tone
head shape
positional talipes
torticollis
brachial plexus injury
in-toeing gait, toe walking, flat feet and other foot problems
ankle problems
knee conditions
hip problems
posture problems (computer, heavy back pack)
pain
spinal problems
orthopaedic surgery
sports injuries
neurological conditions
de-conditioning after acute illness.
Approach
Julianne has a play-based approach to facilitating movement and strength development in children. Treatment may include positioning and activities for play, home exercise programs, Pilates and aquatic physiotherapy.
Julianne also offers tailored programs that support children and their families as they work towards goals and gain independence and confidence in self-managing their child's condition.
Julianne is an experienced paediatric physiotherapist, having completed a Bachelor of Physiotherapy (2000) and Post Graduate Certificate in Paediatric Orthopaedic Physiotherapy (2014) at The University of Melbourne and the Royal Children's Hospital (RCH).  Julianne has worked for over 10 years at RCH, treating babies and children with orthopaedic, neurological and acute respiratory conditions.
Prior Experience
Julianne worked in the Victorian Paediatric Rehabilitation Service at The Royal Children's Hospital in 2014, providing physiotherapy to rehabilitation patients in the acute hospital and outpatient clinic.
Julianne has also worked privately as a paediatric physiotherapist since April 2013.
Prior to working at the Royal Children's Hospital, Julianne worked in Early Childhood Intervention Services and special developmental and mainstream school settings, supporting children with physical disabilities so they can fully access the kindergarten, childcare and school curriculum.
Teaching and Collaborations
Julianne has lectured on the management of Paediatric Orthopaedic and Neurological conditions to undergraduate Physiotherapy students at the University of Melbourne.  She has worked in collaboration with SIDS and KIDS, The Royal Children's Hospital and the Australian Physiotherapy Association (APA) to develop guidelines including a brochure titled 'How to protect the headshape of your baby".  Julianne has recently worked in collaboration with the Murdoch Children's Research Institute to write a review article on Plagiocephaly for the Raising Children Network (January 2015).
Registrations and Qualifications
Julianne is registered with the Australian Health Practitioner Regulation Agency (AHPRA).  She is the National Chair of the Paediatric Group of the Australian Physiotherapy Association (APA). Julianne is on the Panel of Better Start Providers for children with Disabilities. In 2014 Julianne completed an advanced certificate (IV) in Pilates mat-work from Polestar Pilates.  Julianne has also studied Dance Medicine Australia Pilates Level 1 and Level 2.  She recently won a scholarship from the Australian Continence Association to study a Graduate Certificate in Continence Promotion and Management in 2015.
Passionate and Caring
As a mother of 3, and having grown up with a sister with a disability, Julianne understands the challenges families with medical conditions face.  Julianne is passionate about helping children and their families achieve the best possible outcome.
Australian Physiotherapy Association
The Management of Plagiocephaly and Torticollis and an Update on Sudden Unexplained Death in Childhood: July 2012: in collaboration with Jill Green, SIDS and Kids
Royal Children's Hospital Physiotherapy Department
Professional Development presentations to staff:
Plagiocephaly and Torticollis Management, May 2012 in collaboration with the Educational Resource Centre and the Orthotics Department
Gait Analysis, November 2012
The acute management of Guillian Barre Syndrome in Children, March 2013
Slipped Upper Femoral Epiphyses, May 2013