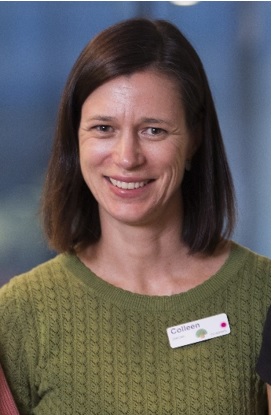 Colleen Oliver
About Colleen Oliver
Colleen is a highly experienced clinical paediatric dietitian with a passion for providing holistic, family centred and evidence-based nutrition advice.
Since 2005 she has worked in several major children's hospitals across Australia and the UK, across many clinical areas including paediatric intensive care, cystic fibrosis and oncology. For the past 10 years, Colleen has worked in the Neonatal Unit at The Royal Women's Hospital to improve early nutrition and growth in infants born extremely premature or with complex medical conditions.
Her areas of interest include:
Infant feeding difficulties
Growth faltering
Introduction and progression of solids in babies born preterm
Nutrition support and tube feeding
Allergies and intolerances
Nutrition advice for women planning pregnancy, during pregnancy and breastfeeding
After completing a science degree at The University of Melbourne, Colleen graduated in 1999 from a Masters in Nutrition and Dietetics at Deakin University and has completed the Graduate Certificate in Paediatric Dietetics (RCH) and training in the SOS Approach to Feeding.